As you may know, the TRON presale for 0xWarriors ended in February. It went as expected with the total reaching a bit over 200,000 TRX. Ever since our Warriors team has been working on balance improvements, as well as other features, getting gradually prepared for the release.
In the meantime, we are glad to share that some of the major features have already been added. Say, how do you like the auction? Yes, it is here. And our TRX and EOS warriors have been actively trading there lately! Just have a look.

Moreover, other additions have entered the arena. Some of them include transactions history, new basic equipment, ratings and match-making, balancing and skills rework, and whatnot.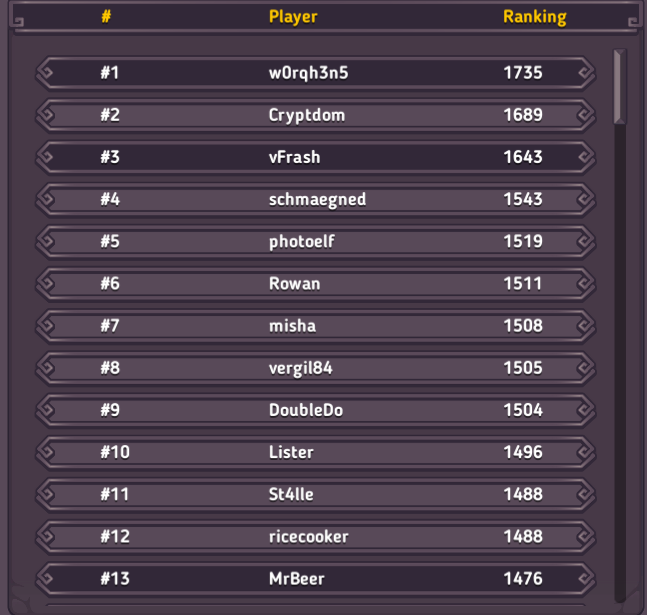 As you can see above, the newly added ratings show players' positions. It is also the place where players can initiate unranked battles. If you are looking for the ranked ones, you should simply start a battle from the PLAY menu. And for those of you who are interested in how matchmaking works in 0xWarriors, feel free to read about the Elo rating method.
Furthermore, the ratings screen displays players as marked by different colors. On this screen they can pick any ready-to-fight opponent they want. Mind you, warriors don't die and don't get experience from unranked battles to avoid higher-ranking warriors abusing lower-ranking warriors.
There is a lot to explore and we don't want to spoil all things for you, so we're inviting everyone to test the game out and leave feedback.
See you on the battlefields!