We are glad to announce that 0xUniverse's final presale stage has come to a successful end!
After this Spring's beta test that saw over 100 participants, we were all ready to release the game by early June. However we received a lot of requests from players asking us to hold a presale campaign.
During the presale, a total of 333 planets were auctioned, with 111 planets available to buy in each of the stages. So there were 100 rares, 10 epics and 1 legendary.
The first presale phase, with a valid discount of 75%, lasted from June 7 to 13. It was a wild success: all the planets sold out in just two days! Most of them didn't even have two minutes to "have the dust settle on them".
The second stage was not too far behind. It took place from June 13 to 19 and offered a discount of 50%. All the planets went under the hammer.
The third part of the campaign happened against a backdrop of a certain decrease in demand. We put it down to a small discount of only 25% (compared to those in the earlier stages). The third round started on June 19 and ended on June 25.
On the whole, the results of our presale are definitely positive. Out of the 333 planets auctioned, with their estimated total price being 190 Ether, 223 were bought, i.e. 67% of the total number. The biggest purchase had a price tag of over $8000!
When our presale was nearing its end, our game appeared on DappRadar, the most popular list of decentralized applications. And we are excited that, out of all the dapps, our 0xUniverse is in 6th place by weekly transaction volume.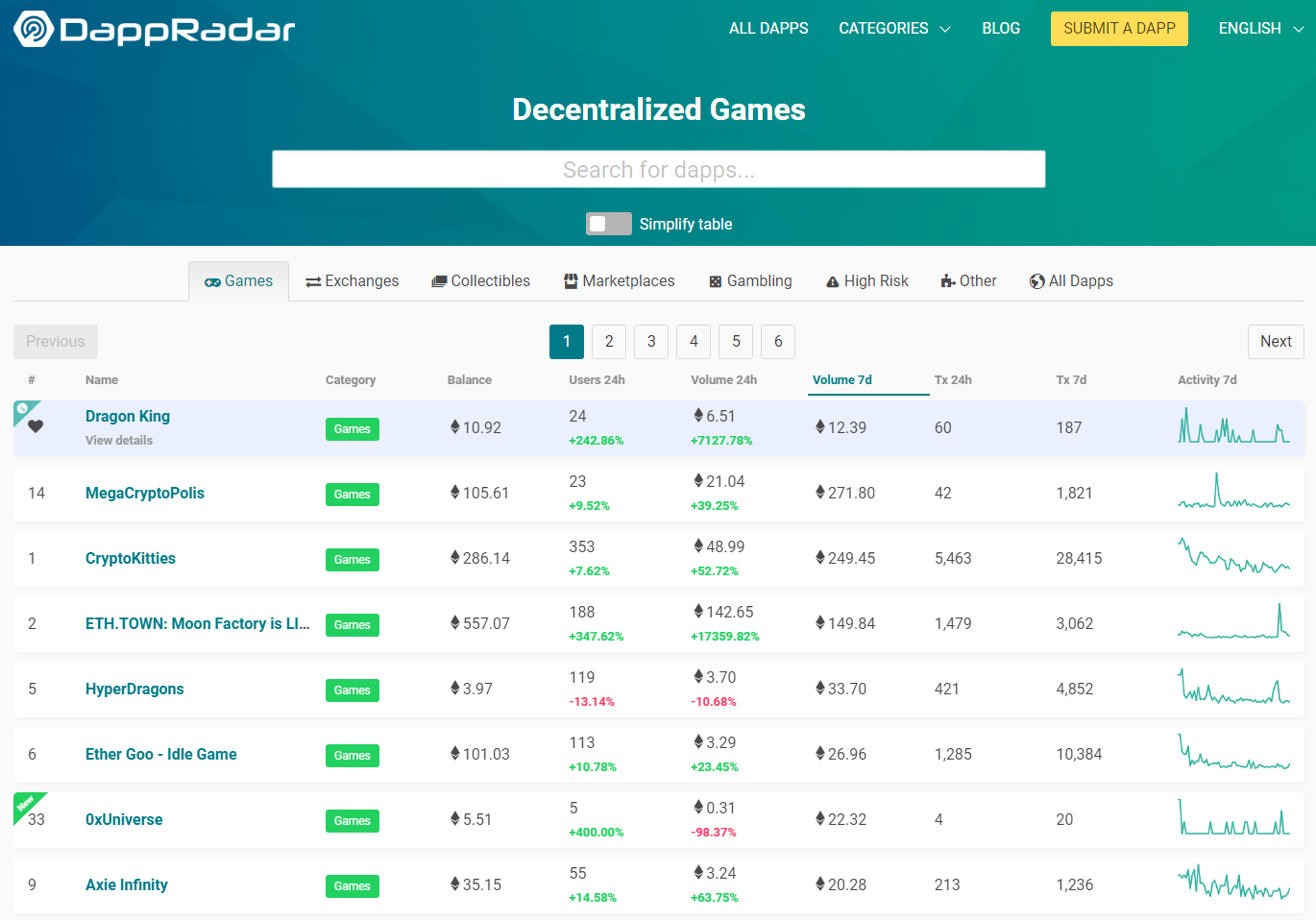 Our team is all set waiting to release the game on June 29. 0xUniverse is ready to welcome you soon, brave explorers and planet conquerors!