Space entrepreneurship is no mean feat. The crypto space one, well, it may at times get even the brightest minds a little bit overwhelmed, what with all the planets they have to take into account. Which is why our team has decided to help all of you to get some illumination in your galactic business matters.
Yes, it is true. We are glad to announce that we've officially partnered up with Lumi to allow all of our 0xUniverse explorers to manage their planets within the Lumi Collect wallet and get the best Dapp gaming experience possible!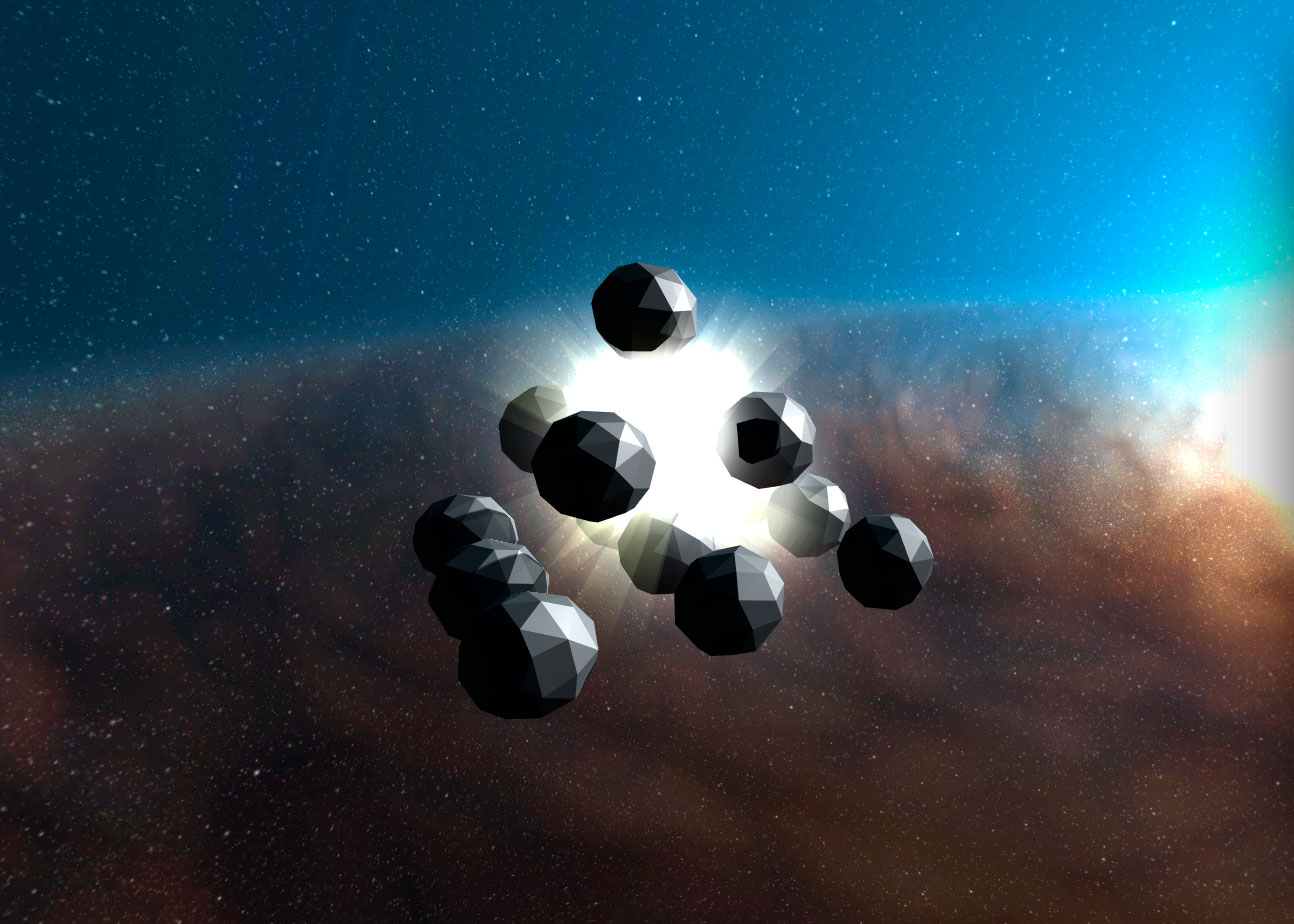 As you may know, since its launch in February, Lumi has established itself in the crypto world as a secure and private alternative to existing wallets that brings a user-friendly UI experience. Now, Lumi Collect is a first-of-its-kind mobile app that lets you manage all of your collectibles in one place. It supports ERC-721 tokens and works with any Dapps that work on the Ethereum blockchain.
We should mention that the Lumi team did a great job investing in the building of their in-app browser! It allows users to do anything they usually do on their laptops or on their mobile devices. How is it good for you, space adventurers? Well, imagine that gifting and trading planets, launching ships and whatnot will be possible quite soon! Sign any transaction you want with Lumi Collect. As simple as that. Add the web surfing feature on top of that – the Lumi Collect browser does allow you to do that. Handy.
Mind you, with Lumi Collect having recently released an update for 0xUniverse, you can now see, store and manage your planets right in the app. As the team behind this great app puts it, "Take your collectibles everywhere you go to make sure they start their new adventures in time to get their bonus items!" We tend to agree and are honest in saying that this app will give our space conquerors a really great mobile gaming experience.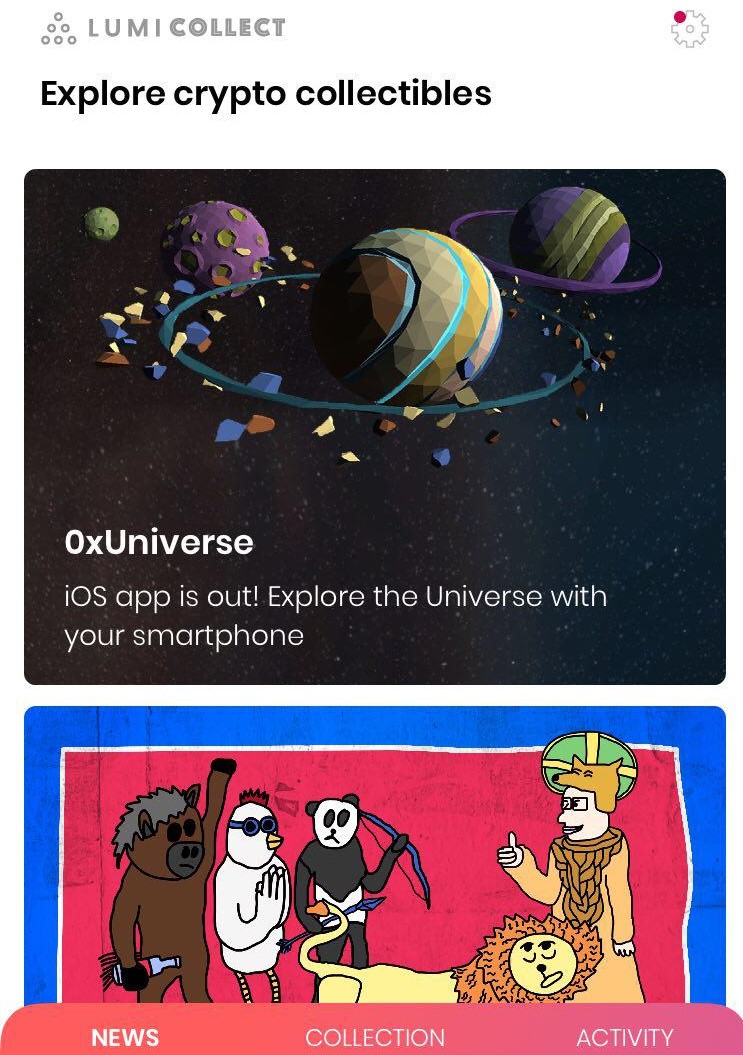 The devil is in details, so here below is the breakdown of why this app is likely to meet all your expectations.
Apart from being a great platform for storing your collectibles, Lumi Collect uses the latest technology to provide you with security and privacy. It is packed with advanced features such as 'client-side private key storage'. Besides, it is a highly secure and private service as it doesn't collect any personal information — a significant advantage for users who value their privacy. There is no uptake of trace elements such as 'data signatures'. It is worth mentioning that Lumi Wallet's private keys are always left in control of the client and are never stored on an external server, and the intrinsic private info never leaves a wallet at any time during or after a transaction.
Lumi Collect is available both on iOS and Android. The mobile app stands out by being more lightweight than other services. Since it does not use a complex API design, the wallet does not impede the over-functionality of smartphones. So if you feel like trying out 0xUniverse mobile, check it out on App Store or Google Play.
The latest version of the app, aside from adding 0xUniverse, has seen the introduction of such features as collections filtering and a news feed allowing users to read the newest articles about collectibles and blockchain. Also, as far as these collections go, you can choose your own collection of 0xUniverse planets and enjoy them in all their magnificence whilst listening to the thunderous rumble of spaceships getting launched in the background.
There are more features to come, so we invite everyone to follow Lumi Collect on Twitter to be the first one to know of any future updates. Also, don't hesitate to play 0xUniverse on your mobile devices!
We believe that together with Lumi we'll make the crypto gaming world our oyster.