How to create an EOS account
Wallet setup
Here is our tutorial video on how to create an EOS account and start playing. If you prefer to have a look at a written guide, feel free to keep on reading below.
1. Install Scatter. Follow this link and choose the compatible version to download it (see the pic below).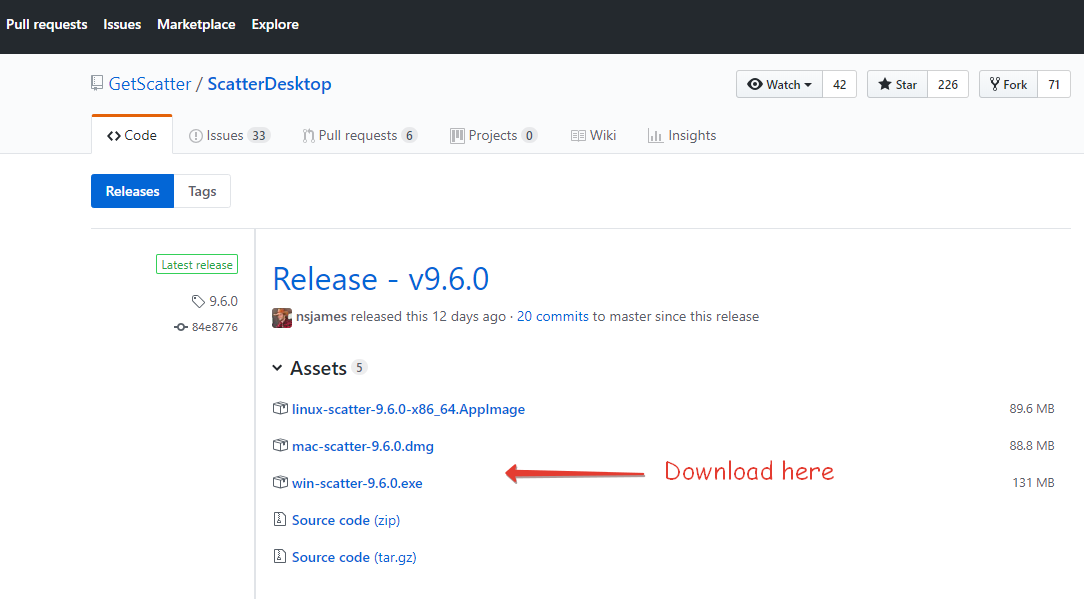 2. After you've downloaded and installed Scatter, enter the app and set up a password (it's not critical if you forget this password as you can always import your old info via a new account). Save the mnemonic 12-word phrase and go on to create key pairs.
Creating a mainnet EOS account
Buying cryptocurrency and topping up your wallet
12. You need to top up your wallet with EOS. Let's say 20 EOS to begin with. You can use either binance or freewallet. Learn more about using binance here.
Additional information on CPU, NET, RAM
CPU is the processing power responsible for calculations. It works like gas on Ethereum.
NET bears the network functions: if you need some data transferred, this is the parameter that is spent.
To use CPU and NET one needs to stake(=freeze) some EOS. That is, you do not actually buy them but borrow for a time. So you can stake 10 EOS to CPU and 2 EOS to NET and you can take them back afterwards if you feel like it. CPU and NET are spent when transactions are made. These two resources are renewable (they get refilled once in a certain period of time). When frozen, the EOS staked can't be used.
RAM is like a data storage device. It represents memory, and it is not renewable. After each transaction is executed, RAM gets depleted a bit. That is the resource you'll need to buy (not stake/freeze). For that you can use various services, like feexplorer.